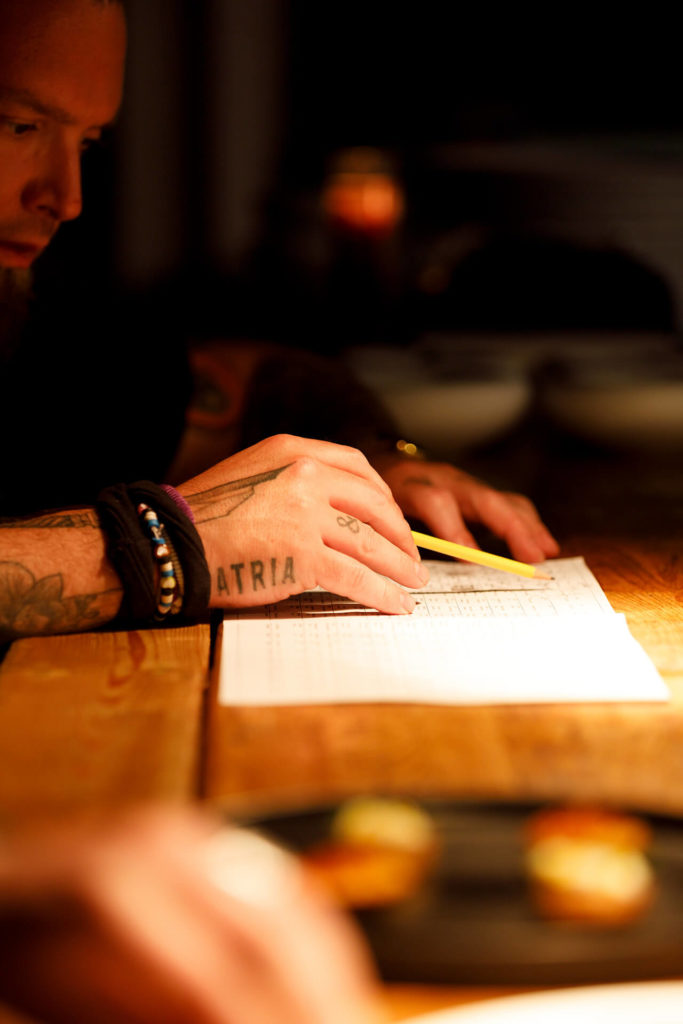 Growing up in Little Havana, Ariete's Executive Chef and Owner Michael Beltran watched his Cuban exile grandparents bring people together with food. Whether on regular nights at the dinner table or special occasions like nochebuena with extended family, Michael learned to love not just the meals, but the community that formed around them. His grandparents — who'd worked at a bakery called Ariete in Pinar Del Río, Cuba — had lost their home, but no revolution could stop them from preserving tradition.
While he loved food, young Michael's energy tended to be focused on sports. While playing college football in Virginia, he got his first taste of professional kitchens. On returning to Miami, he brought a defensive lineman's competitive spirit and team ethic to a new craft and career: cooking. He honed his skills at some of Miami's most celebrated restaurants, under South Florida culinary greats like chefs Norman Van Aken and Michael Schwartz. If Beltran family cooks had instilled in Michael a love for food as a tool for deepening relationships, his professional mentors opened his eyes to high-level technique and the possibilities of cuisine as a vehicle for storytelling.
Together, those ideas are at the core of all of Michael's work, which has been recognized with two James Beard Award semifinalist nods (Best Chef: South) and StarChefs Rising Star honors. His restaurants — from fine dining to diners — are celebrations of the experiences we share and the stories we tell through, around and because of food. Ariete, which was awarded a Michelin Star, is that celebration's highest expression.