There's nothing like a great cocktail with a great meal. That's why we're highlighting some of our favorite spots that excel in both the food and drinks departments.
The Gibson Room
Shenandoah is one of those areas that doesn't get enough attention. Heck, a lot of locals probably can't tell you where it is. But the neighborhood is home to one of the better bars in Miami: The Gibson Room. Whether you opt for a bar seat or a table, the experience is a memorable one.
On the cocktail side, expect a wealth of house cocktails like the Gibson, penicillin, white negroni, and Mexican Razorblade #2. Wine and beer are available but limited – this is a cocktail bar through and through. Foodwise, we can't talk about the menu without mentioning the burger – just wow. Noodles are a big part of the menu, and you'll find several delectable pastas and ramen to enjoy as well. End on a high note with the sticky toffee pudding.
The Gibson Room is located at 2224 SW 22nd Street, Miami, FL 33145. For more information, visit their official website.
The Henry
Open all day long at Brickell City Centre, The Henry has become one of the go-to neighborhood spots for just about any occasion. Need a quick coffee and breakfast sandwich? Come to The Henry. Want to take an extra-long lunch break? The Henry has you covered. Looking for a place for post-work drinks? You know the answer.
Us? We love this place for dinner and drinks – the expansive menu has something for everyone. Highlights include the pretzels and provolone fondue, the lobster and black truffle tagliatelle and the wagyu cheeseburger. As for drinks, classics like the old fashioned and negroni are always a good idea.
The Henry is located at 701 South Miami Avenue, Suite 131-B, Miami, FL 33131. For more information, visit their official website. 
Patio Isola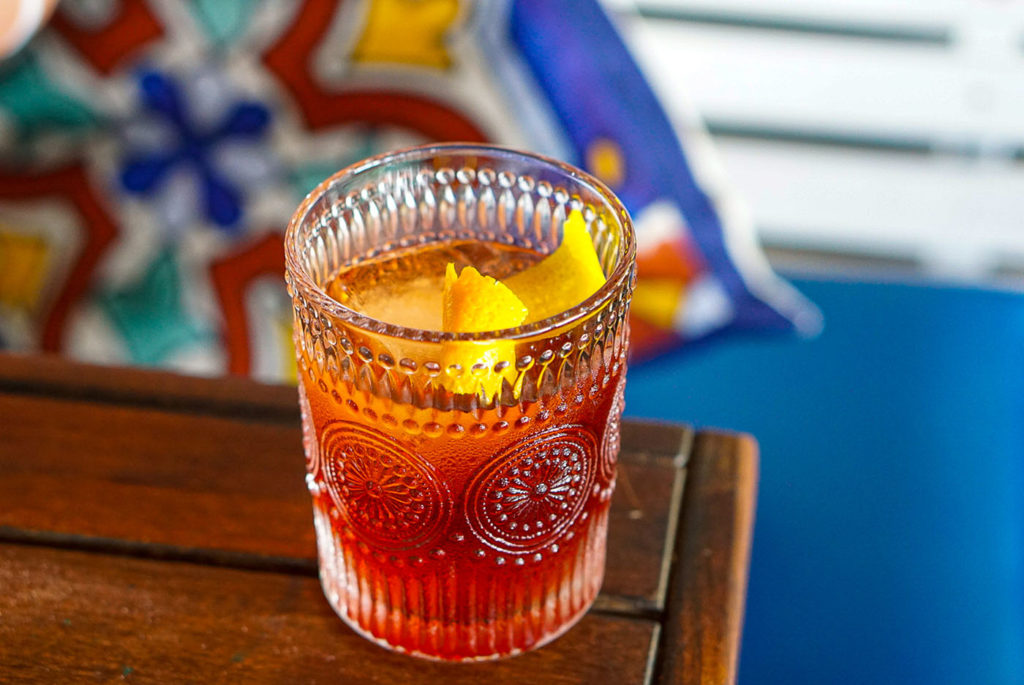 Over in MiMo, Patio Isola is giving guests a dining experience to remember. The Italian eatery is home to a mouthwatering selection of pizzas and equally appetizing cocktails. Order a Sicilian gin fizz or an Isola pina colada to cool off in this Miami heat and then follow them up with a cinque formaggio (five-cheese) pie or just a traditional pepperoni pizza – you can do no wrong here. Besides pizza, Patio Isola also offers an array of pastas including an outstanding rigatoni alla vodka.
RED South Beach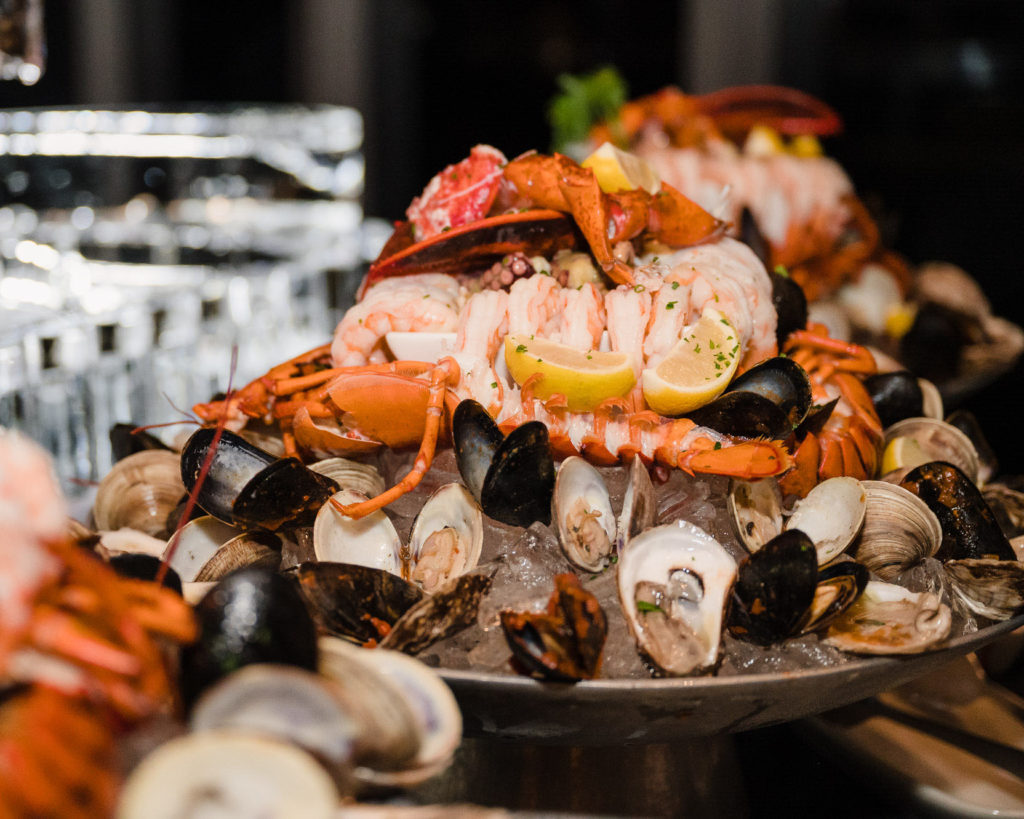 When you're looking for a quality steakhouse experience, only one name should come to mind: RED South Beach. Restaurants on Miami Beach come and go, but RED has weathered every storm and just keeps getting better and better – especially after its move to a more spacious location.
Stop by for dinner to dine on Certified Angus Beef prime ribeye, bone-in filet mignon, and NY Strip as you sip on a double dirty martini. Even if you don't eat red meat, RED doesn't disappoint; they serve everything from raw bar selections and pastas to seafood galore; the stuffed lobster tail is pure decadence.
Toscana Divino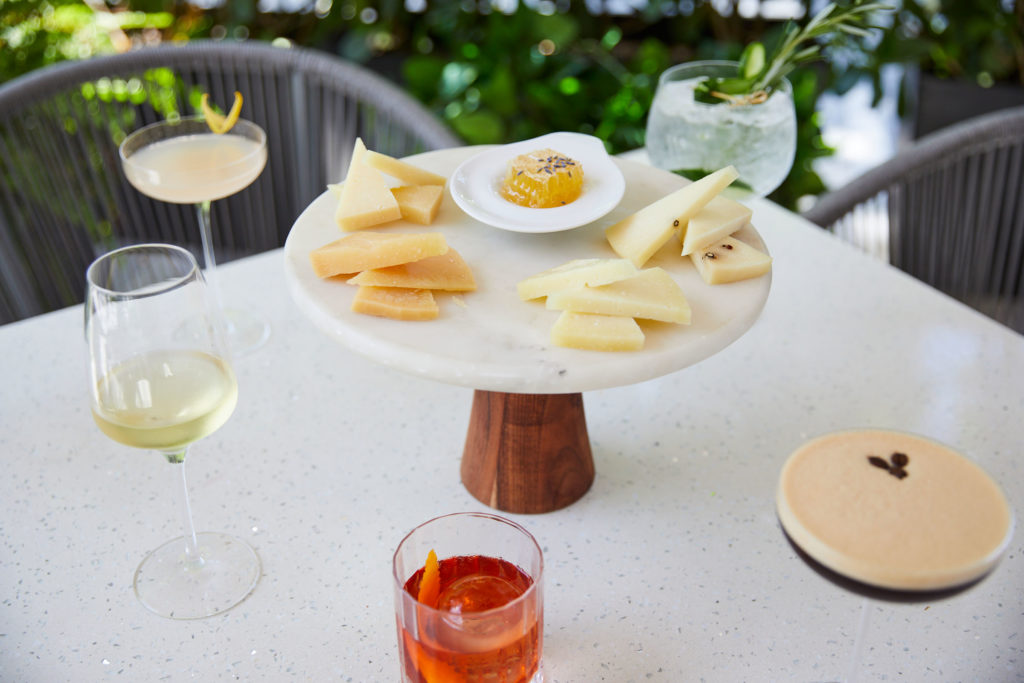 Here at Dish Miami, we always tout Toscana Divino's extensive wine selection; it's one of the largest in town. While the cocktail list at this Brickell favorite is much smaller, it deserves just as much of the spotlight. You'll find Italian classics like negronis alongside other drinks with more Miami flair to them; it's a nice balance. Whichever drink you get will pair perfectly with Toscana's delicious pastas; try to sit outside for the perfect people-watching perch.